Skip to Main Content
It looks like you're using Internet Explorer 11 or older. This website works best with modern browsers such as the latest versions of Chrome, Firefox, Safari, and Edge. If you continue with this browser, you may see unexpected results.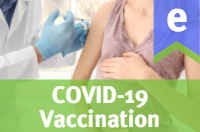 Professional development plans
Please retain these PDF documents and bring to your Individual Development Plan (IDP) discussion.
---
COVID-19 Information for Midwives
The Australian College of Midwives has released a website and elearning course for midwives. It has been designed to provide information on COVID-19 and vaccination in pregnancy, including risks, benefits and safety, clinical practicalities and ways to discuss the recommendations.
---
Contact
For further information relating to learning packages and midwifery education within CHHHS, contact:
Rita Ball
Midwifery Educator | Women's Health Unit | Nursing and Midwifery Education & Research Unit | Cairns & Hinterland Hospital and Health Service
Email | Tel. 07 4226 6470