Skip to Main Content
It looks like you're using Internet Explorer 11 or older. This website works best with modern browsers such as the latest versions of Chrome, Firefox, Safari, and Edge. If you continue with this browser, you may see unexpected results.
Searching databases
Effective database searching is a skill. The LKC and other HHS libraries offer training in how to search databases.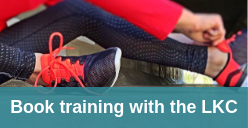 ---
Other Queensland health / HHS staff
CKN Database links
The following databases are useful for searching for the latest research related to leadership & management in healthcare. For further information, go to CKN List of Research Databases OR contact your library to organise a literature search. You must register or login for CKN offsite access.
---
Links to other related databases
There are a number of subscription based database available for healthcare or general management content. However, they are not currently subscribed to by CKN Queensland Health. Some selected examples include:
Ebsco Health Business Elite
Emerald Insight (management & business content) - CKN provides access to some limited content on Emerald
Informit Business Collection (Australian)
Proquest Health Management database
CKN products with patient information
The following CKN point of care products contain patient information. Search for publication type 'patient information' or 'patient education' in research databases. Contact your local QH Library for help. CKN access is required.
Library guides
A number of universities have developed general management library guides. Check internet for other guides. You may find following guides from Queensland Universities useful for healthcare leadership and management.