Skip to main content
Searching databases
Effective database searching is a skill. The LKC and other HHS libraries offer training in how to search databases.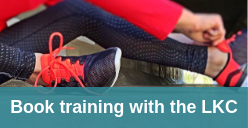 ---
Other Queensland health / HHS staff
Links to other related databases
CKN Database links
See full list of CKN databases for more information.
---
Acknowledgements and feedback
WARNING. Aboriginal and Torres Strait Islander people are warned that this specialty guide provides links to websites and resources that may contain images of deceased people.
Contact the LKC team or the Developer of this guide for further information. To send us feedback or suggestions, please go to feedback form: